Papers are an itch-bay. They're all up in everything like sand after a sandstorm.  Not like I've been in a sandstorm… But I've been stormed by paper for many evers.  That has to change.
Even though I've tidied through other possession categories, which you'll read about as I stumble through this process, I'm still struggling to ditch the papers because my shredder is broke-down and sorry. No, not broken down… broke down. I rode that thing too hard, and it's trying to quit on me. Another one I have is too dang loud. I swear if I ran that one too long, it would wake the dead.  I've been looking for local shredding events, but it seems I missed them earlier this spring. Oh well.
The shred-struggle is real… and slow. Real slow. But consistent. #konmarimethod
Click To Tweet
So, according to Marie Kondo, papers should be the first thing to go. I see why. But in my tidying, they're going to be the first AND last things to go.  That has me scared, because according to the KonMarie method, if you don't follow her ways perfectly, you're doomed to failure. [NOTE: Kinda felt like being at some churches.]  I hope that's not the case.  I know that's not the case, because this one here (points to self) ain't going back down that road of clenching and holding on to stuff that doesn't make her happy or isn't totally necessary).  No, sir.  No-sireee-Bob (who's Bob?) Nawsuh. Nunnnt-uhhh.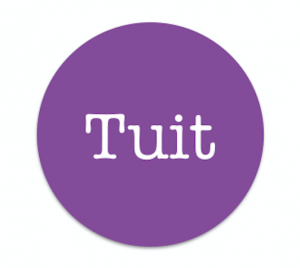 According to KonMarie, paper includes books. At first, I thought it only meant the bags and boxes of foolishness I'd been keeping for YEARS with plans to file, but just never got around to it.
Now I have one.
Corny, I know. But no more excuses.
So here's something else that's helping me get my paper -ish together.  I refused to purchase any more stuff to organize my life. What purpose would it serve to buy more organizers?  This one here (points to self) already had all she needed and hadn't yet put to use.
Trays to organize papers before filing? Yup.
A personal, physical "in" box that took everything in but never put out? Got it.
Adorable Ikea organizers? Got-em!  These Skubb organizers are inexpensive, well-loved (by me) and well-used.  Not the most fancy-schmancy, but they get the job done.  If ever get more organizers it would be these exact ones or something like them. So versatile. And foldable. If I don't need them, there's a zipper on the bottom which makes them easy to break down and store without taking up goo-gobs of space.
Since I'm ditching stuff, it doesn't make one iota of sense to go collecting more organizers before I'm through getting rid what I don't need. Instead, I'm choosing to release stuff that doesn't bring joy and will to use organizers I already have to tidy what I still want to keep.  And if I have leftover organizers, those may have to say hello to Salvation Army or any good friend who could use them.
Book 'em Liz-o
Can I tell you how many books I hauled outta here?
Nope, because I didn't count them.  But it was several boxes and plastic containers full.  Some were hauled to a local used bookstore where I could exchange for cash or credit.  I'm sure some bibliophile somewhere already knows this, but opting for store credit gets you more value than cash.  Since I was looking to get rid of stuff, it didn't make sense to take store credit and welcome more books into my life while choosing to keep ones that I still wanted to read, but hadn't since I didn't have a precious Tuit.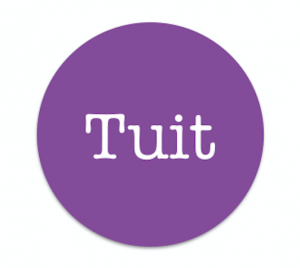 For me, it was wiser to take the value cut and keep the cash.
Now, I have a tall bookcase full and one plastic container of books that I haven't yet put back on my other smaller bookcases.  I'm thinking about giving these things another go-through.  Some may not make the next cut. My gut tells me the volumes I really need and will use can fit on the one tall case.  All others can visit via electronic means, and if I crave the more intimate feel of pages on fingers…there's always the local library.
Please follow and like Planet Noun: