This book is GOOD!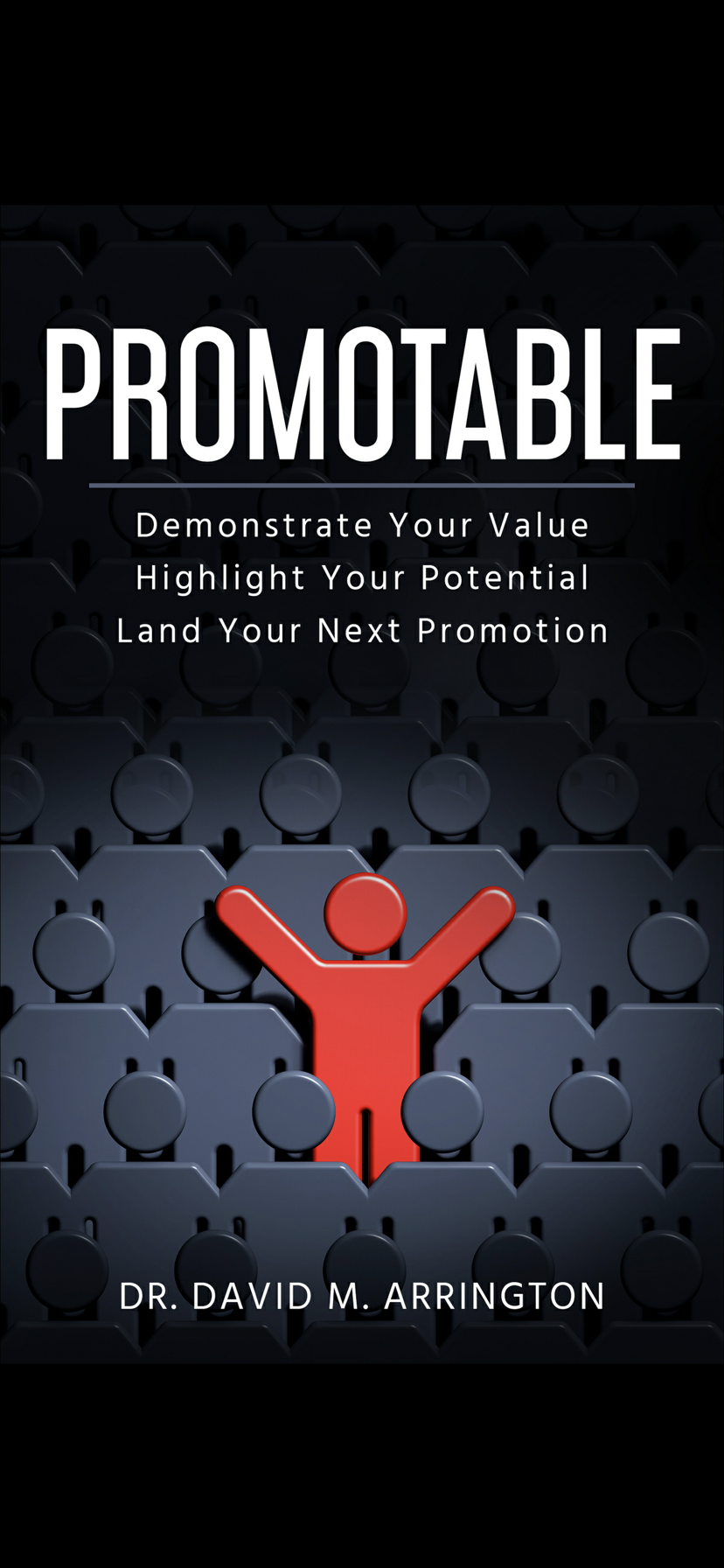 I could end this book review by right there, but it wouldn't explain WHY I think Dr. David Arrington's, founder of Arrington Coaching, has given readers a good thing.
Well, let's get to that. Why should you snag a copy this book?
Reason #1: It's a quick read. I read Promotable: How to Demonstrate Your Value, Highlight Your Potential & Land Your Next Promotion in two sittings—I put it down the first time only because it was time for bed. I had stuff to do the next day, but guess what? I used one of David's suggestions during a meeting.
How about THAT?
Reason #2: I like this book because it doesn't drone on and on, but gets straight to the point of how you can become more promotable and prove your value at work. It's also packed with extra resources and links to additional reading material—including probing questions to ask yourself, and free worksheets to help you think through the things you desire in your career.
Another thing I enjoy is that the author's personality shines though this-here work. Full disclosure: I've known this dude for decades, and his wife even longer than that. This book is not only a helpful read, it's also a throwback journey down memory lane with film and old-school hip hop references!
Long story short: With so many books out there, it'll be worth your while to pay attention to this one. Click the image to learn more.
Please follow and like Planet Noun: