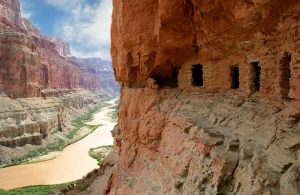 Mark this event on your calendar, because it spans "from sea to shining sea." National Park Week is your chance to partake in some of the United States' national treasure sites, from beautiful natural locales, to spaces where a nation grappled over its past and its future, and pathways tread by those who sought liberty.
National Park Week runs April 15-23, 2017.
Visitors can enjoy free entry at every national park during the weekends that bookend National Park Week: April 15-16 and 21-23.
If you live in or are planning to visit Washington D.C., a newly restored National Historic Site will be open to peruse during the final weekend of National Park Week: The home of Carter G. Woodson, the man known as "The Father of Black History." In 1915, Woodson established the Association for the Study of Negro Life and History which is now the Association for the Study of African American Life and History.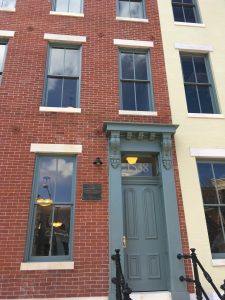 Woodson purchased and lived in his home on 9th Street, Northwest near Q Street from 1922 until his death in 1950. Negro History Week, the precursor of Black History Month, was also established in 1926 while he lived and worked in this home.
The first of a three-phase revitalization project was being completed as Black History Month 2017 drew to a close.
"I know there was a significant amount of work done," says Carter G. Woodson Home superintendent Tara Morrison.
Morrison says all of the bricks on the home's facade were taken out, identified by location and catalogued. They were then repaired and placed in their original locations. Historic moldings, frames and decorative pieces were also removed, repaired an replaced. During the first phase of the restoration, fixing structural damage from natural happenings, such as the 2011 earthquake, were a first phase priority. Exhibit development and interpretation will happen during the next two phases.
Not only was the process of structural restoration a painstaking one, but Dr. Woodson painstakingly worked to increase popular consciousness about African American history, work which happened in this home on 9th Street, NW.
Woodson historian and author Pero Dagbovie describes it as a clearing house of historical information about black people.
"He would ship things to people throughout the country who would write him asking for materials on black history. Of course, it wasn't like things are today where you can just go on the Internet and download anything you want. He singlehandedly launched this movement from this space…"
Dr. Woodson dedicated his life to this mission.
"I mean on average, they say he worked about 18 hour days and didn't sleep a whole lot, and committed his entire life to popularizing and legitimizing the study of black history at a time when African American history in the broader American society and academy was not seen with great respect, and he used to refer to this movement, this black history movement as a life and death struggle, literally," Dagbovie says.
Dr. Woodson's home will be open on April 21-23, the final days of National Park Week. Space is limited. Call (202) 690-5152 to make a reservation, or visit the Carter G. Woodson Home site for more information.
MAP:

Please follow and like Planet Noun: