Home is where the heart is, so said someone somewhere. Home can be here, there or everywhere at once. Warmth is what my heart-cockles feel in those special hearthy-homey places and spaces.
For me, home conjures a desire for a warmer holiday season—specifically Christmas.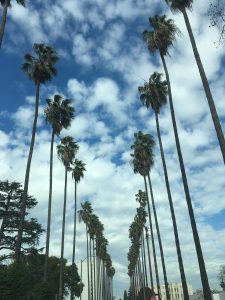 Memories of Laker games, concerts, tennis matches and hockey…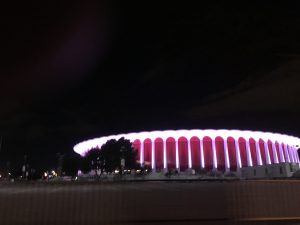 Familiar sites along the street—using utility poles to visually hawk wares and services…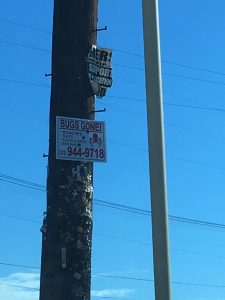 Chicken joints I never frequented, but recall folks in the neighborhood swearing those fried fowls were the business!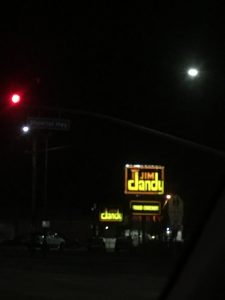 The liquor store along a familiar street from my youth. For better or worse, booze barns speak every language in every neighborhood.
A memorial to local legends, the Beach Boys.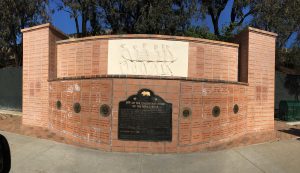 Their childhood home in Hawthorne, Calif. was demolished to make way for "The 105" or Glenn Anderson Freeway.  But some folks got together to to memorialize the location where they crafted some of their works. This group—one to help change the musical landscape and put everyday parts of sunny Southern California on the map in some ways. I grew up not too far from that area. Never realized how close! I literally caught a bus one block south of their home while traveling to the local Hawthorne Mall (which has since closed down).
By the time I was born, I'm sure the neighborhood's demographics had either significantly changed, or were about to. The Beach Boys' tunes struck my fancy as a kid after I started listening to an oldies station in our area. Their songs sounded so light and airy. Whenever I want to steal away to a carefree bubble, I put their songs on. Whenever I want to feel appreciated for being a California Girl, I play that song… even though I can't help but wonder if, in those days, that vision of beautiful ones included young ladies who look like me.
Please follow and like Planet Noun: