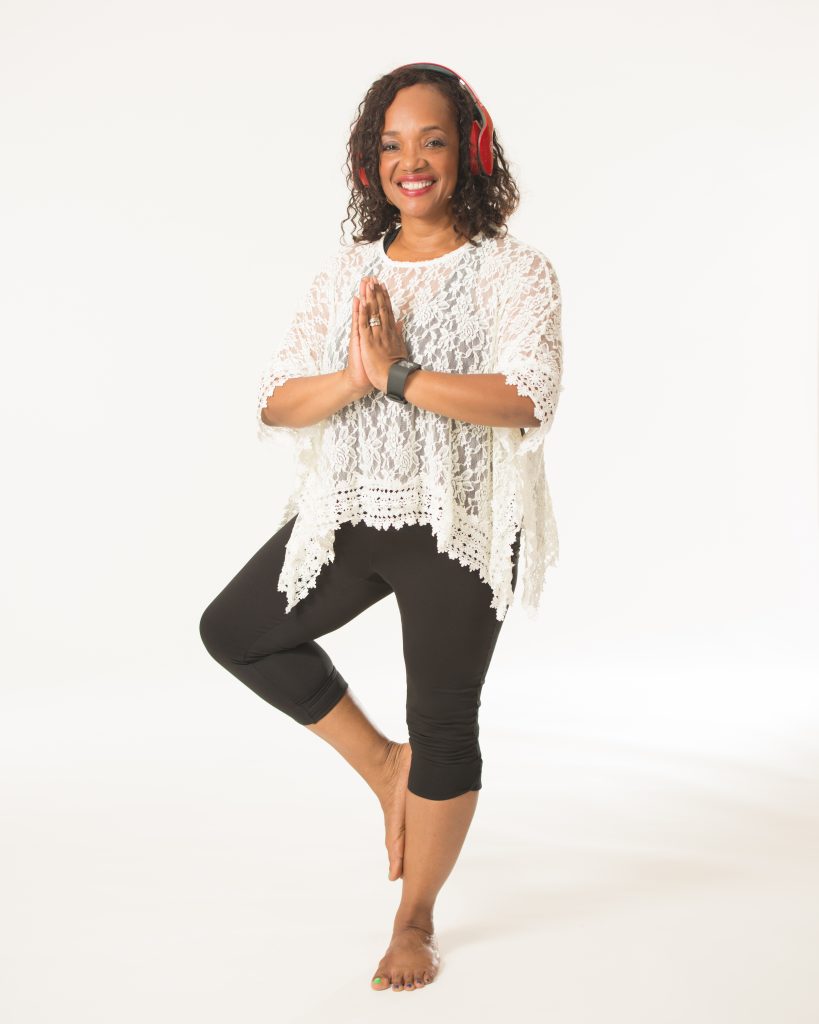 Have you ever spoken to someone at work and you knew there was something more intriguing to their story?
That's what I started finding out after one co-worker and I got to talking and I found out she has a yoga business. After starting this podcast, I asked her to be on the show to talk about the benefits of yoga.
It's a New Year and, no doubt, you might be reviewing resolutions to be fitter, healthier, and/or vowing for better self care this year.
What better way to do so than to get your yoga on?
I've done so sporadically through the years and quickly noticed I was one of a few faces that looked like mine among the student population. I definitely didn't notice any black instructors.
But now I know one! Yes, only one. I'm certain there are more out there, but she's the only one I know of.
Meet Stephanie Gaines-Bryant. She's a news anchor at a 24-hour radio news station in Washington, D.C. She's also owner and operator of Radio Yogi Health and Fitness in Bowie, Md.
Listen up to find out more!
Part 1
• 01:30 — What Radio Yogi is all about
• 02:38—Stephanie's journey to meditation; then yoga practice and instruction
• 16:41—Thoughts about Christians and yoga practice
Part 2
• 21:10—Stephanie's advice on starting a new habit this new year—whether it's yoga or something else.
Part 3
• 39:44—In addition to being on the radio and running her yoga business, Stephanie also runs a non-profit—Sisters for Fitness, and talks about the concerns that led her to start the organization. This segues into a discussion about mental illness in the African American and some Christian church communities. If Jesus can fix it, why can't that fixin' be accomplished via a therapist?
Read more about Stephanie at Radio Yogi Health and Fitness website and Sisters 4 Fitness by clicking the links. You'll also find more on Facebook and Twitter.

Please follow and like Planet Noun: