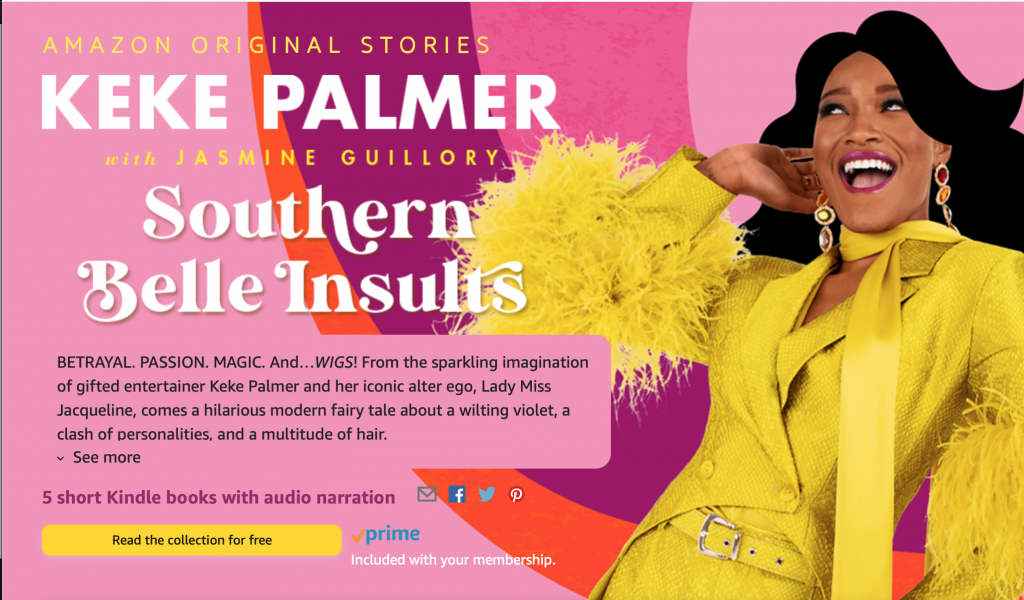 It's been an interesting season. My family is grieving my Mother's death. She passed in the early fall, and it's been a succession of firsts since then: My first birthday without her. My Dad's first birthday without her. Their first anniversary—without her. The first Thanksgiving and the first Christmas. Our nieces' first visit—without their beloved Grandma.
It's been rough. Many moments of tears, anxiety, body-racking sobs, crying to my therapist between work meetings, crying on my sister's shoulder, even more tears triggered by commercials, and…escape.
Escape is so nice. The chance to think about anything else but the sadness, anything but the void.
Wait, let me not be inaccurate. Its totally an opportunity to think about anything else—as long as it's happy or fantastical. Anything that provides relief from the grief—even for a few moments or several.
So, to books I turn. And to TV, movies and streaming services. And to music.
And in the process, I'm making discoveries. And learning. And am being introduced to things and perspectives new to me. For that, I am grateful, while also being grateful for the beautiful gift of dear Mommy—the most beautiful person we all knew.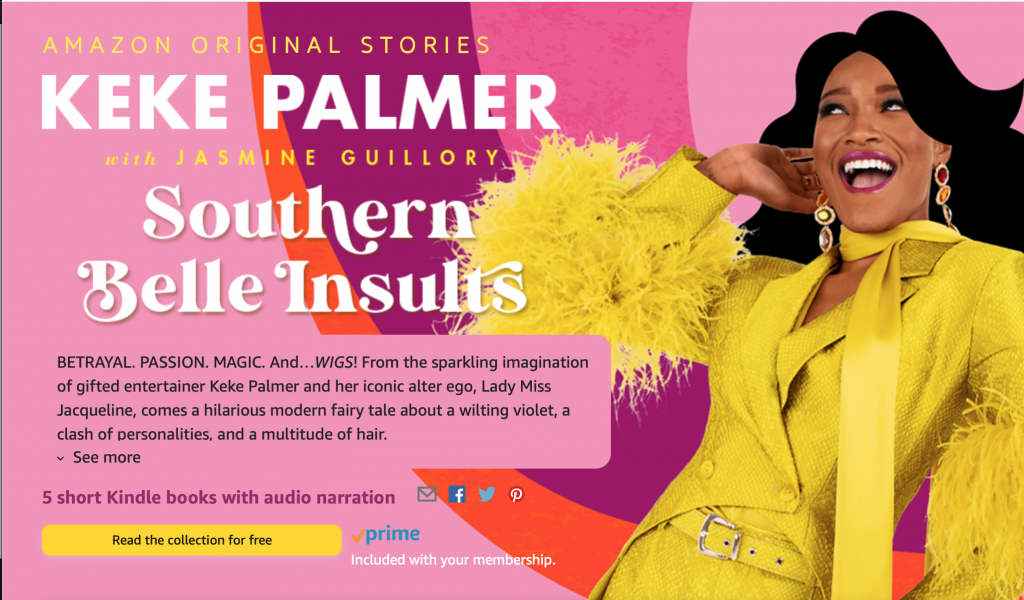 So, today's first recommendation is a cute series by Keke Palmer with romance novelist Jasmine Guillory. A collection of short stories about a plain Jane grown @rse woman named…. Janet… and how a cadre of magical and dynamic wigs help her find her voice, own her purpose and change her life.
That's all I'm going to say. That, and the whole series is narrated from the point of view of the most fabulous wig in the bunch—Lady Jacqueline. Lady J and her hair hat friends helped me laugh a bit deeper.
The Southern Belle Insults series is available for free for Amazon Prime members, and even comes with Audible narration.
I know I said that's all I'm going to say. I guess it's not. But no opining from me about these brief books, except to say they had this grieving woman laughing out loud. LOUD, I say.
Each book is roughly 30-ish minutes long—at least that's how long it takes for the included Audible narration to deliver the stories at standard speed.
This series is inspiring because it's friggin' FUNNY and it, whether intentional or not, contains a clear message of female empowerment, advocacy, self acceptance and having courage to live out loud, while taking risks on purpose and with discretion.
This was definitely a welcome fantastical read. Another element of fantasy for me? Watching the OG Sex and the City. Why? Only because prancing around any city in $500 heels is fantasy-like to me. She (*points to self*) loves flip flops too much for that to even be real. ?
Please follow and like Planet Noun: